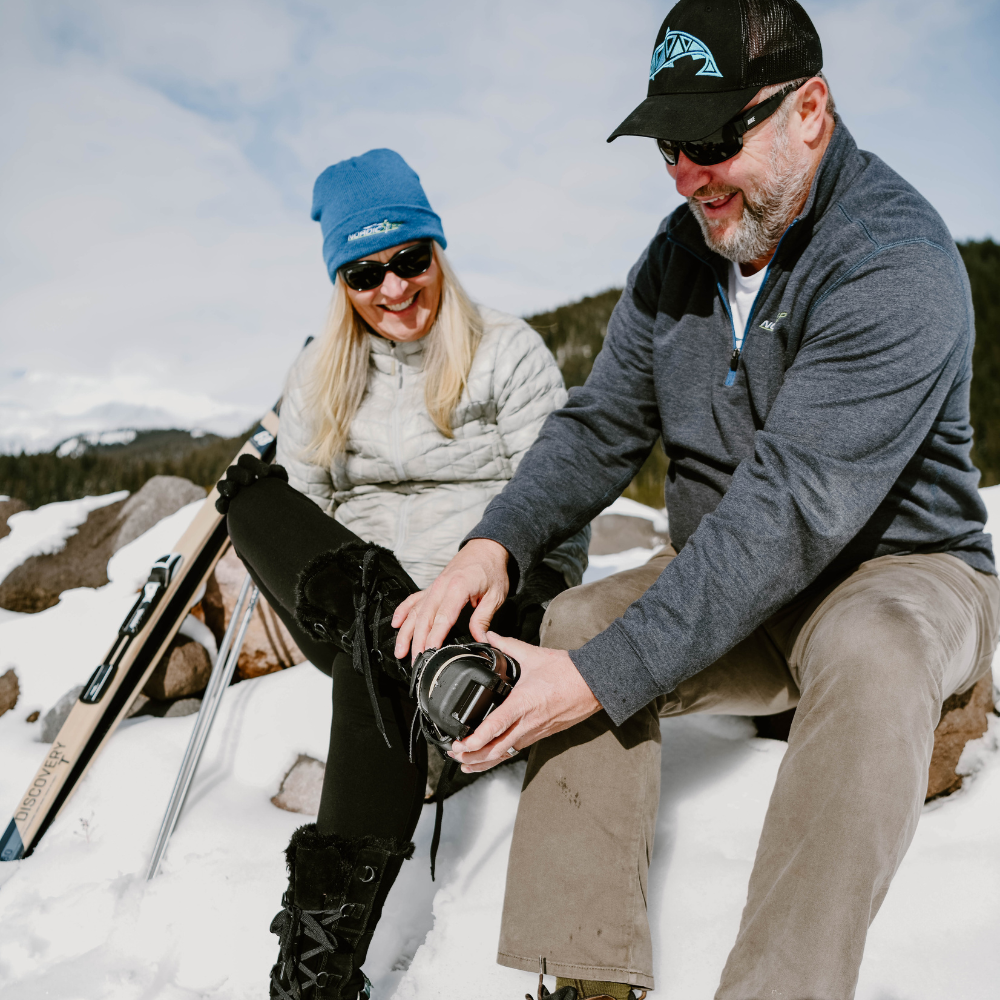 The Seed of a Great Idea
A snow-storm in Portland, Oregon sent Tom Iverson scrambling for his Nordic ski gear — only to find that while his skis had survived a gear purge, his thirty-year-old boots were gone. It occurred to Tom that if he had a simple harness for his winter boots, he could make better use of his Nordic skis. It needed to fit a variety of shoe sizes and be easy to adjust, so any member of his family could ski from the house on snow days - an adjustable cross-country ski boot.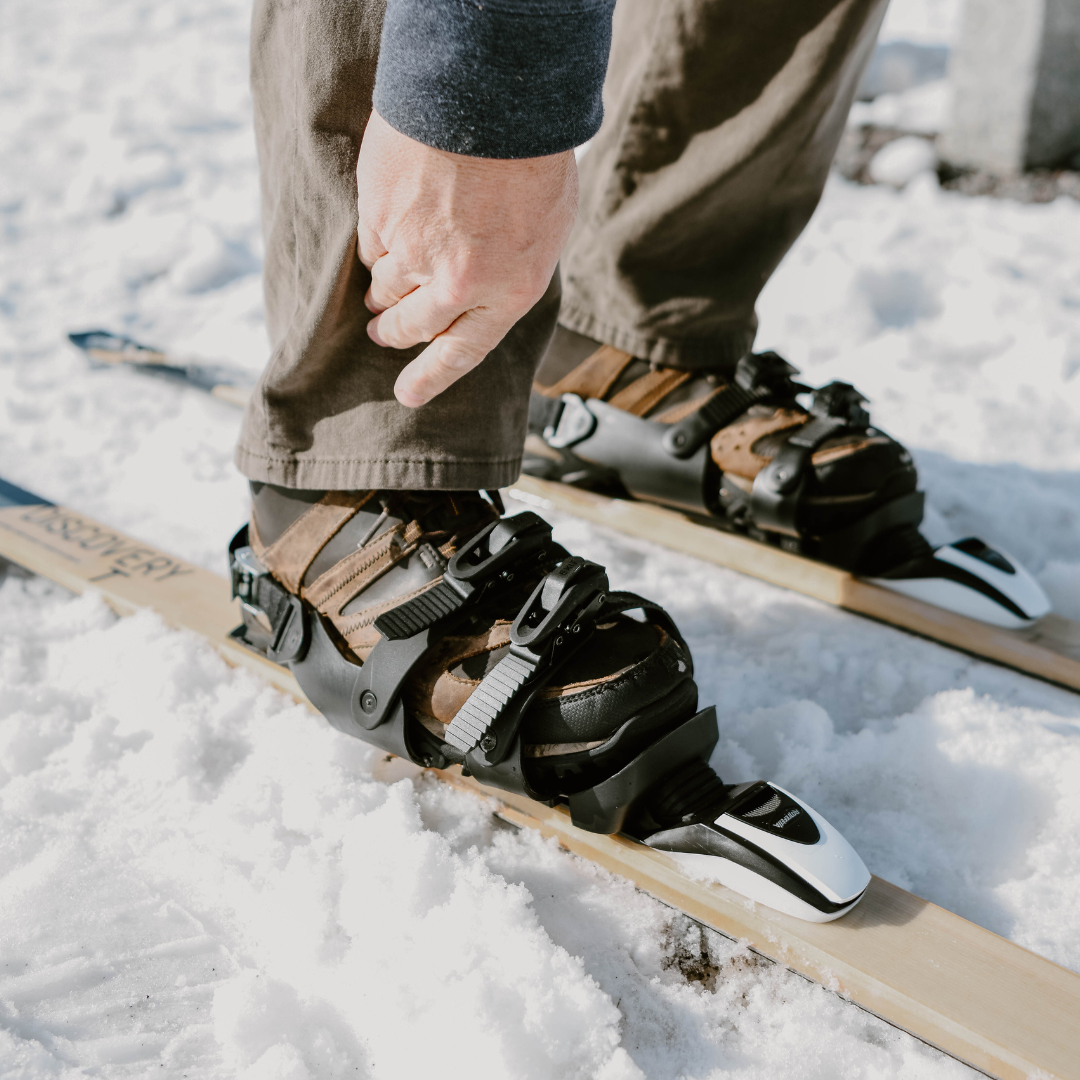 Use With Old or New Skis
Making a tool that furthers the life of existing skis by enabling the use of hiking or snow boots dovetails with Tom's environmental ethic and creates a product that is sustainable and encourages reuse. Old Nordic skis can be dusted off and used by an entire household.